It's the 9th Day of our Christmas Celebration Event! Our artist of the day is Susanne von Schroeder from SoulCenteredPhotoart.
From the first look at her shop you will be astonished. Her photographs make you dream, smile, wonder.
You can have them printed as a poster or a pillow case to decorate your home, you can send them as a photo card or you can take them everywhere with you as a phone case: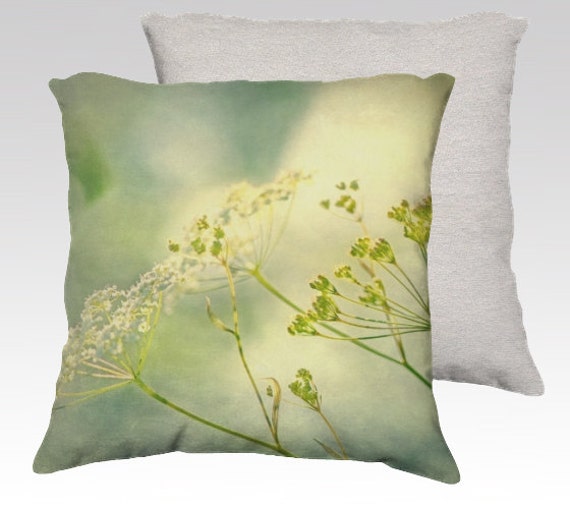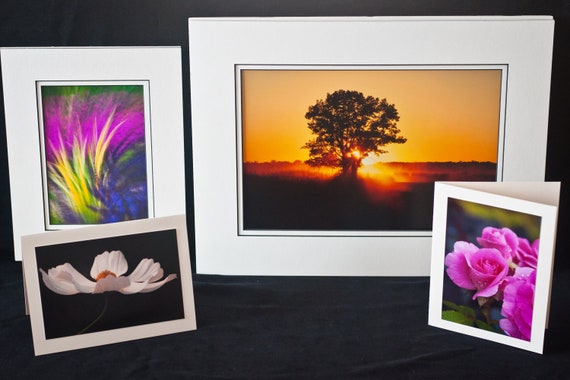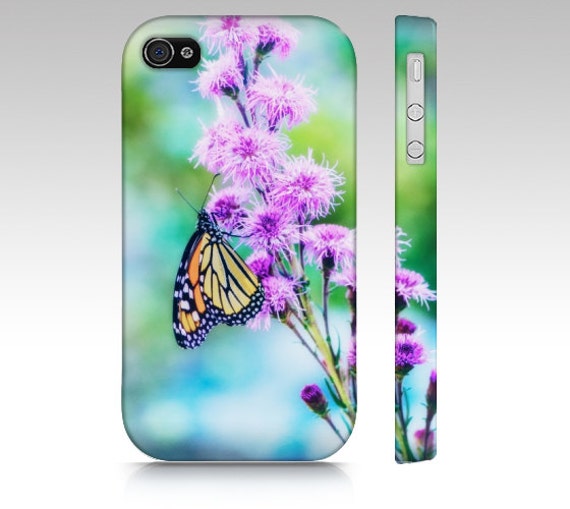 Let's talk with Susanne more for today's 25 Days Of Christmas feature!
1. Please, share a little something about yourself.

I grew up in southern Germany and came to the US (northern Wisconsin) when I was 27 years old. I have worked in the horticultural industry for most of my adult life. But my true vocation is being a seeker – a seeker of the truth and meaning of life. Already as a young person I asked the big questions: Who am I? Why am I here? Where am I going? For 20 years I lived in an Ashram (spiritual community) and led a very structured and disciplined lifestyle. The time came to move on and explore other paths. Expressing my creativity through photography is one of them. It has opened my eyes to see more beauty and discover the "dance of light" and heightened my sense of awareness.
I enjoy sharing my work and telling the stories that go with every photograph.
2.Tell us about your shop - what made you open your shop and when did it happen? Also, what kind of items do you sell?

I sell mostly prints and nature photo cards. My favorite and best selling prints at art fairs are metal prints. The colors are so vivid and the whole image is almost 3D. Recently I added phone cases and pillow covers with my art printed on them. I have been on Etsy a little over a year. Another Etsy seller and local artist encouraged me to open a shop, so finally I did. I live in a rural area and I was looking for more ways to sell my photography and selling online is a great way to get your work out there.
3. What is the story behind your creations? What is your source of inspiration?
My source of inspiration comes from nature and all the beauty surrounding me. I am an avid gardener and owned a greenhouse business and it was the flowers that started me in photography. I didn't have much time to go places and travel so in the beginning most of my photos were taken within 5 miles. It is amazing how much beauty you can find if you start looking and enjoy the simplicity of the natural world. I started out with close-up and macro photography but also enjoy doing landscapes and nature abstracts.

A piece of art is something that touches me, speaks to me, takes my breath away, and ultimately lifts my spirit. If my photography can evoke these kind of feelings it has achieved its purpose.
Art is the conversation between lovers.

Art offers an opening for the heart.
True art makes the divine silence in the soul
break into applause.

(Hafiz)
4. Please pick one one of your items that you feel is most representative for your shop and tell us what makes it most special?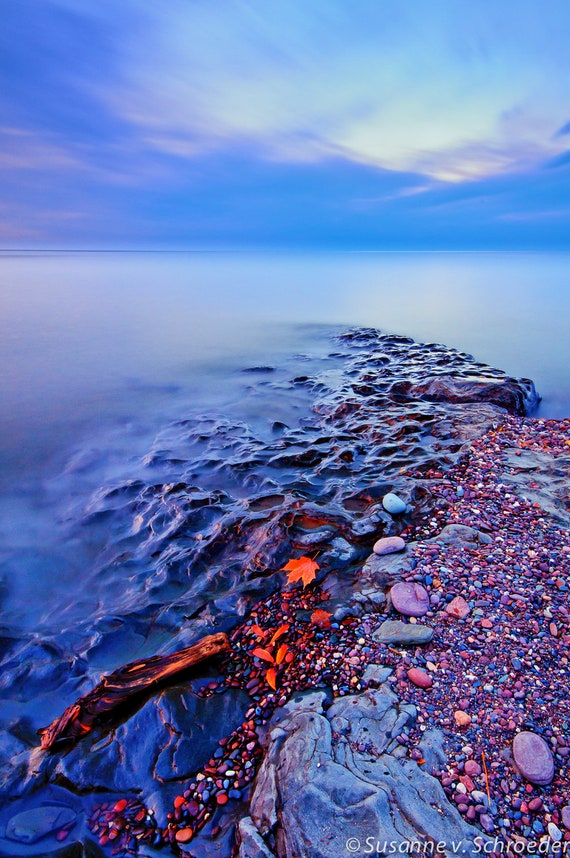 I call this image "Last Light". I took it at Lake Superior (Porcupine Mountains) in autumn. It was almost dark and I could hardly see any more and was so amazed what the camera was able to capture. After sunset is a short period of time (called the "Blue Hour") that is truly magical as the colors turn into shades of blue and purple. It is one my favorite times to shoot. The long exposure gives this image a mystical, dream-like look and mood. When I am at art fairs this is one image that makes people stop, look and wonder. One person said it looks like in heaven – and I agree.

5. Please share a little wisdom on time management! How do you organize your time? How does a typical day selling on Etsy look like - time spent on orders, on teams activities, promoting on social media, etc?


The only time I have is in the mornings and evenings. I typically list a new item in my shop or renew an expired item every day. I share that listing on my facebook page and sometimes on Pinterest. I check in with one or two teams, see what's going on and what other members post. Marketing is not my strength and I probably should do a whole lot more promoting – I just don't know when. I also write a blog and maintain 2 web sites.
6. Speaking on Etsy teams, what do you look for in them? What makes you choose a particular one?
When I joined Etsy I didn't understand the value of being a member of a team so it took a while before I joined one. 
I consider myself fortunate that the captain of the Forget me not Daily Discoveries (FMNDD team) invited me. This is still my favorite team and where I am the most active. The members (mostly women) are very supportive and willing to share their experiences and we encourage each other. I can say the same of the FPOE team (female photographers of Etsy). I have learned a lot from these ladies! I am sure there are many great teams I just don't have the time to participate. I am very grateful for this opportunity here on the SPS team to be a featured shop.

7. What's the best advice you receive when you first began selling? also, what advice would you give to new sellers - whether it's about promoting items, shipping, photography, communicating with clients or whatever else you feel that new sellers should be aware of?

The best advice I received was to have patience and give yourself a year. I had hoped to have more sales after one year but considering the present economy I am happy with what I achieved so far. New sellers should know that it takes a lot of time and commitment to be an Etsy seller. You have to check in every day or at least every other day. I have heard from other sellers that views will increase once you have at least 200 or 300 items listed. Joining a team is really important. I would feel lost without that support. Also learn about SEO (search engine optimization) in order to understand what tags to use on your items.
8. What are your goals regarding your shop for the near future?
I had a goal of making 100 sales in the first year. I made 50. I live in a poor community with few good jobs available. My goal is to increase sales to cover more of my living expenses. And give me the opportunity to do what I love instead of taking jobs that I dislike and don't pay much.
Spread some SPST Love and visit Susanne's Etsy Shop today:
PRESENTED TO YOU BY OUR LEADER:
| | |
| --- | --- |
| | Hello, I'm Andreia from Romania. There is a saying that says that every person has (at least) one vice. I would add that everybody must have at least one hobby and here you can see what my hobby is and what I love to do in my spare time. I love paper crafts and I enjoy making cards, invitations, tags, boxes and other paper related products. Everything is made by me at home with much attention and care. |