Buon Natale!
For the 24th day of our 25 Days Of Christmas Celebration, we have a special dual shop feature scheduled for you. This morning, Let's meet Angela of
Amievoltaire
:-)
Angela is one of our sweet and amazing Blog Leaders and author of Your Holiday Audience Two Part series. Be on the look out for more engaging articles from our lovely leader this holiday season!
My goal as an Etsy seller has always been to build a full time shop.
My lifetime goal began as a journey to get my PhD and have a professional career. I made it to my Master's Degree, and employed several careers all of which I enjoyed while I did them but none of them "completed me." By the time a finished my masters I had 4 kids in the house, gas prices sky rocketed and I decide my life, my time and my kids were top of the list. I decided working for myself would be the best way to get my life back.
I began reselling clothes and then toys and finally decided I needed my own product market. I then began a new education process focused on sewing skills, supply sources and marketing tactics. Phew, I started Ebay reselling in 05, and joined Etsy in 08. It's been quiet the 5 year ride on Etsy.
With so much to learn I sought all the help I could get from other sellers, first on Ebay where I found
HereComesTheStork
which first only focused on Ebay but then branched out and Ebay forums dedicated to handmade sellers. I connected with fabric co-ops where I learned good and fashionable fabric brands and how to get them.
It was through the storks and other Yahoo chat groups that I found other sellers making and marketing handmade clothing. Many of these gals have moved on to bigger and better places or at least different places.
One group of gals from HereComesTheStork forum started making and marketing their patterns which turned into
YouCanMakeThis.com
. Some I still see selling on Etsy and some I am friends with on Facebook and we are chat focuses have transformed from fabric to education and family. It was through HereComesTheStork that I found Etsy.
At first we were just a "Circle of Friends" who hearted each other. I opened my store in February 08 but didn't do much but play heart my shop until October of 08. I made my first sale in May which was encouraging...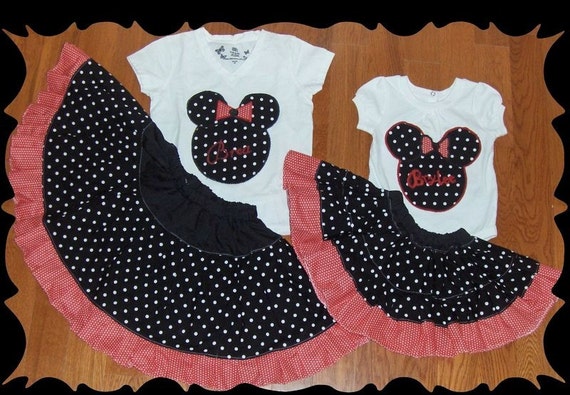 But about October, Ebay decided they needed to up their fees and many small sellers argued that they were being pushed out. This little push gave me the incentive I needed to move away from peddling handmade goods at auctions starting at .01 and often ending between 5-10$, thanks to sister storks who "slimed" my listings :<) Pretty heart breaking giving away a skirt or dress that I put so much effort into for less or as much as the fabric cost but I chalked it all up to a learning curve and learn I did :<)
In the early days handmade sales were all about Disney Vacation items and holidays.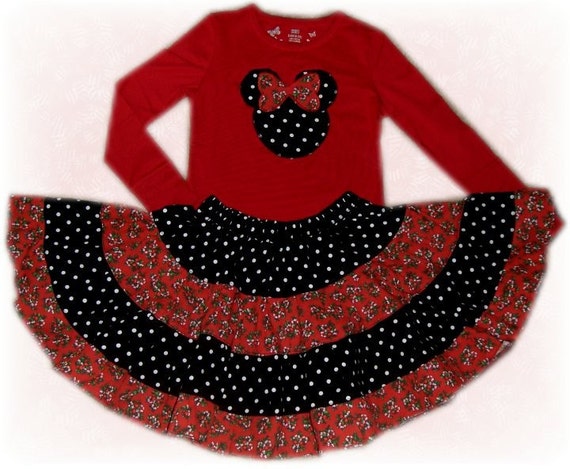 These marketed goods were safe products, items commonly searched by Ebay and Etsy buyers. The next step in developing my budding business was moving beyond safe product marketing to developing my own style. This task marks my biggest challenge, an ongoing challenge for every business, deciding what searchable products, items people will look for or can be encouraged to look for, that I can make. A continual challenge in an ever changing fashion industry. My niche is to create classic styles with ever changing modern touches. As we know "The more things change, the more the stay the same." :<)

Where did you come from and where are you going?
Angela, thank you so much for joining us this holiday season for our 25 Days Of Christmas Celebration Event. Your story will touch the hearts of many crafters around the world and your gorgeous dresses will bring much happiness to many little ones this Christmas :-)

Wishing you and your family a very Merry Christmas and happy holiday season.
Spread Some SPST Love And Visit Angela's Etsy Shop Today :
PRESENTED TO YOU BY OUR TEAM CAPTAIN:
| | |
| --- | --- |
| | Simple ideas to accent your home or brighten up your office. A Gift Of Nature features adorable miniature landscapes and aquascapes. Our love of nature brings about our vision for these mini terrariums. Easy and fun to assemble DIY Terrarium Kits perfect for holiday gifting. Experience the beauty of nature at your fingertips! |