The SPS Team is an international team of artists, artisans and creators working together to promote their finest work!
Every week we are happy and proud to introduce a member of our outstanding team! They come from different backgrounds, countries, cultures and artistic horizons, but they all have one thing in common : they are driven, creative, dynamic, and dedicated to their Etsy business and to their team, SPST!
******************************************
Today we are pleased to introduce Diana, a creative seamstress who has a passion for gorgeous fabrics!
Diana open
ed her Etsy shop, called "Jolie Femme
", in May 2008.
In Diana's shop you will find a fantastic selection of handmade handbags, clutches, tote bags, eyewear cases, hairbands and more~!
Let's meet Diana and learn about her Etsy journey, her challenges and the insight she has for newer shop owners!
How did your Etsy adventure begin?
I opened my shop in 2008 following some local craft shows where I had started selling my bags along with a few crafty friends. I really had no idea what I was doing and it was great that my friend Susan helped me with photos and ideas.
My first few sales were to my good supportive friends that year and they really helped to keep me going when I was discouraged. I finally made a sale to a new customer in the spring of 2009. I kept going to craft shows and listing my items on Etsy and over these past 6 years have made 262 sales!
I am always thrilled when I make a sale and often have had customers return and request custom orders from me. It's a great feeling knowing that something you made is out in the world being useful and interesting to others.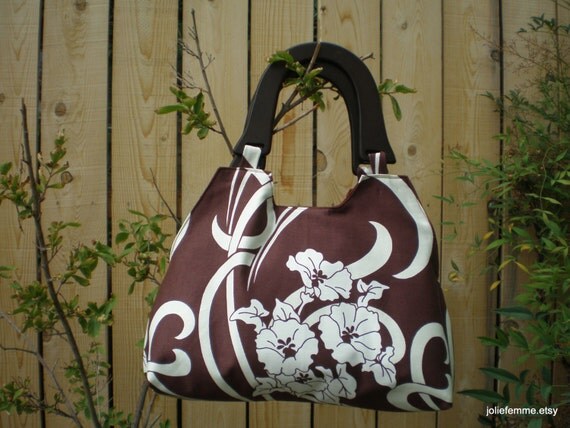 Is your Etsy shop your full-time job? or a hobby? How do you manage your time between Etsy and your everyday life?
Etsy means a lot to me and it is neither job nor hobby because I am dedicated to it and I enjoy it in a way that is completely different from work or play. It is so important to me to keep challenging myself and creating to provide my customer with new beautiful and useful items.
I am a mother of two and I am a homeschooler so my top priority is to my children and their learning adventures and accomplishments. I try to stay involved in the world and share my love of embroidery by teaching classes at a local quilting shop.
I spend my time when I am not designing or creating or educating by continuing my own journey of learning. I love to read, travel, visit museums, scrapbook and make cards as well as sewing clothes for myself and my family. I have been learning to garden and keep chickens and I love my pet cats very much.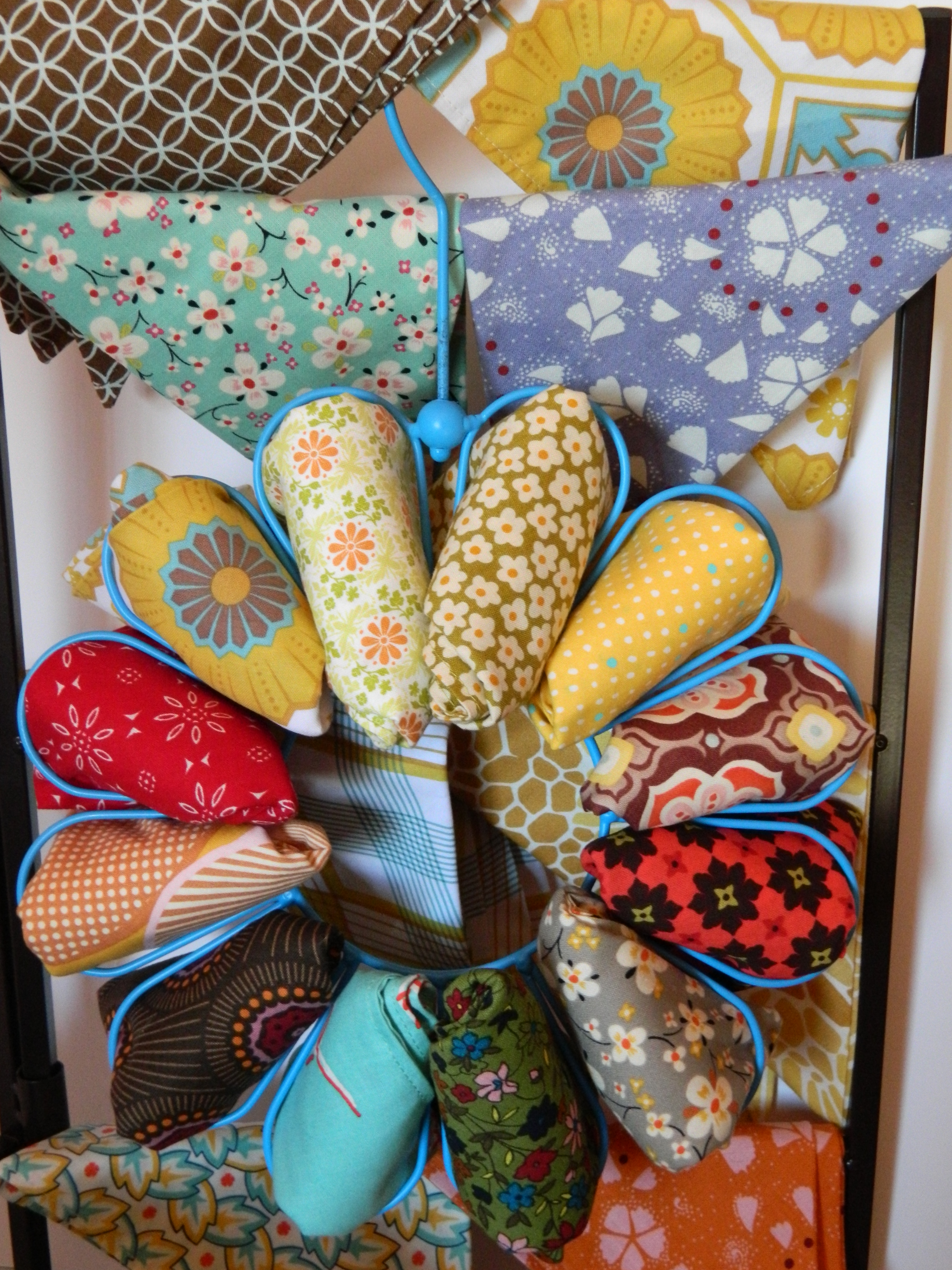 What inspires you for your designs?
I am inspired by colors and patterns in cotton. It is a great medium for me and I won't buy a fabric I don't love. I enjoy the art of the southwest and find great inspiration all around me here in New Mexico, USA.
I have been enjoying the Dia de los Muertos style and Frida Kahlo quite a lot and you will see more of that in my shop very soon. I like to let the fabric speak for itself and don't do much ruffles or pleats. I love to combine fabrics that complement or coordinate in my clutches and I have lots of fun using remnants that people have given to me or buying destash when it is available. It's a challenge to find just the right match for something I have and want to use, but I relish those moments.
What I ultimately seek in my products is for them to be lovely as well as useful and to that end I have designed my own and modified existing patterns to create something uniquely my own. It's a great feeling to see the finished item!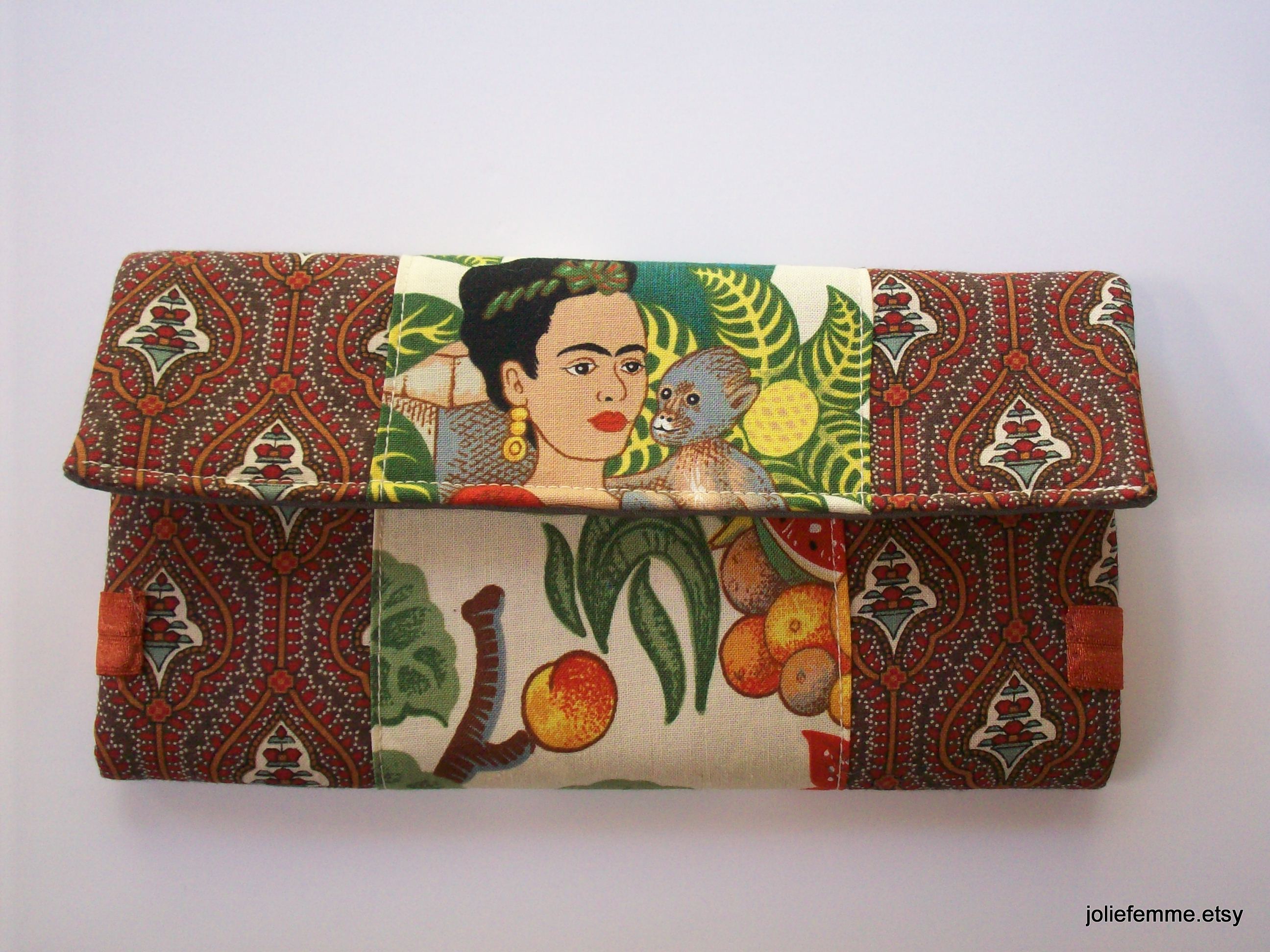 What does the SPS Team mean to you? How does it help you run your business?
I recently joined the Strategic Promotion for Success (SPS) Team because I liked the name and thought I could learn to promote my shop better. I am so glad I did! I have learned so much from this diverse and dedicated group! I really have expanded what I do on Etsy with their help and support and it's great to get online every morning and see what we can do to help each other. It really has made a difference in my views and in my sales. SPS Team is great!
Are you a buyer on Etsy as well? What do you usually look to buy?
I love shopping on Etsy! I buy supplies for making and for shipping as well as gifts for friends and family. I look at all categories when shopping because you never know what you might find but mostly the feeling that someone made it by hand is priceless to me. I have found affordable unique art and ceramics, candles and soaps, amazing jewelry and cool clothes and knitted and crocheted items too. I especially enjoy all the stuffed toys anything cute and cuddly.
What are the top 3 tips you would like to share with new sellers?
1) I would really encourage new sellers to look at their photos and be sure that they are light enough to see the item without a distracting background or too much flash. Many new sellers have their good work ignored because their photos are not clear and inviting.
2) I also suggest joining a team and spending some time promoting effectively online. You definitely need to learn about your customer and find a way to help them find you in a way that is inviting and not off putting. I feel that Etsy is a great venue for selling handmade because of the community of sellers and all the help that is available. If you spend some time getting the free advice and join a team for more support you will really improve your shop and make some sales.
3) Lastly, I think the most important part of being a good seller is your attitude, being positive and clear about your services and welcoming your customer is going to lead you to success.
******************************************
If you are a member of the SPS Team and wish to be featured on our Team Blog in the series of articles 'Meet our Team Members' do not hesitate to contact our Leader,
Natalie
!
Read some other amazing stories from our Team Members :
Vintage Shops:
- Ellen from The Chilly Dog
PRESENTED TO YOU BY OUR LEADER:
| | |
| --- | --- |
| | My name is Natalie. I am a French-Canadian gal, but I live in South Korea. My passion is called "Hanji" : sumptuous Korean paper made of mulberry pulp. Hanji has been used for a thousand years in Korea to create decorative or ceremonial objects. For me, it is essential to offer useful and practical objects, that can enjoyed on a daily basis. Tissue cases, pen holders, jewelry, fridge magnets, hair accessories: let the beauty and unique character of Hanji paper make our everyday life objects irresistible! |