The SPS Team is an international team of artists, artisans and creators working together to promote their finest work!
Every week we are happy and proud to introduce a member of our outstanding team! They come from different backgrounds, countries, cultures and artistic horizons, but they all have one thing in common : they are driven, creative, dynamic, and dedicated to their Etsy business and to their team, SPST!
******************************************
Today we are so excited to introduce Ellen, a dynamic shop owner, crafter, blogger and SPS Team Leader! Ellen opened her Etsy shop, called "The Chilly Dog", in November 2011.
In Ellen's shop you can find gorgeously crafted items, such as original knit and crochet cases, patterns and designs.
Let's meet Ellen, craft addict and tireless blogger!

Why do you sell on Etsy? Is it a hobby or a full-time job?
I started selling on Etsy in 2011 to help support my crafting addiction. It seemed like a simple way to make a little extra money each month that would cover what I spent purchasing craft supplies. Then, I had a life changing epiphany. Why shouldn't I make a business doing what I love, crafting and sharing my crafting skills with others? So, in 2013 I quit my day job, increased my inventory in my Etsy shop and started getting serious about my craft blog,
www.thechillydog.com
.
What is/was your happiest moment since opening your Etsy shop?
My happiest moments are when I create custom orders for clients. For example, I recently was contacted by a dog groomer who saw the roll-up crochet hook and knitting needle cases in my shop. She asked if I could make a similar item for her to organize her dog grooming scissors. We worked out the specific requirements she needed for the case, and she was absolutely thrilled with her one of a kind design. Making my customers happy makes me happy.
What is your biggest frustration/difficulty as an Etsy shop owner?
My biggest frustration was finding my niche. It's very hard to get noticed on Etsy, even if you have an amazing product. It took me over five months to get my first sale. I like to create many different types of items, so when I opened my shop, I was selling whatever projects I happened to be working on at the time. Over time I realized it would be more effective to create items that appeal to a smaller group of potential customers. Now I focus on products for knit and crochet enthusiasts like my roll-up storage cases and patterns. I save all of my other crafts for my blog.
What is your personal favorite item from your shop?
I love my Knit Sock Monkey Christmas Tree Skirt Pattern. I designed and created the tree skirt for a friend who is crazy about sock monkeys. While I was working on the project, I decided to write up the pattern for sale in my shop. I think it is adorable.
Are you a buyer on Etsy as well? What do you usually look to buy?
I am an Etsy buyer. I like things that are unique, handcrafted and well made so Etsy is a great marketplace. I've bought everything from gemstone animal beads that I used in some of my own crafting projects to jewelry that I have given as gifts. My favorite purchase was a custom made return address stamp by Ass Pocket Productions
. The designer was able to use the logo and font from my shop banner to create a rubber stamp just for me. Now, I use it on every order I send out.
What inspires you for your designs?
For my shop, I like to create items that are fun and original as well as practical.
Please share a little wisdom on time management!
How do you organize your time? How does a typical day selling on Etsy look like?
It may seem counter intuitive, but I really try to limit my time on the computer. I would rather be crafting. I check e-mails, orders and convos once in the morning and once in the afternoon. Also, I use social media to promote my blog, but very rarely use it to promote items from my Etsy shop. I do, however, promote other Etsy crafters on social media. I figure "what goes around, comes around."
What are the top 3 tips you would like to share with new sellers?
1. Take the time to learn a little bit about photography. If you don't have decent pictures, no one will look at your items no matter how well-crafted they are.
2. Build relationships with your customers, team mates and other Etsy sellers.
3. Be patient. It can take a little time for your shop to flourish.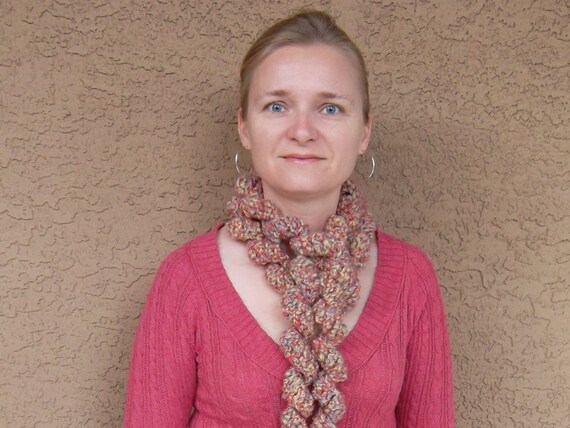 Thank you Ellen for your generosity!!
Visit Ellen's shop today at
www.thechillydog.etsy.com
or check out her craft blog :
www.thechillydog.com
!
******************************************
If you are a member of the SPS Team and wish to be featured on our Team Blog in the series of articles 'Meet our Team Members' do not hesitate to contact our Leader,
Natalie
!
PRESENTED TO YOU BY OUR LEADER:
| | |
| --- | --- |
| | My name is Natalie. I am a French-Canadian gal, but I live in South Korea. My passion is called "Hanji" : sumptuous Korean paper made of mulberry pulp. Hanji has been used for a thousand years in Korea to create decorative or ceremonial objects. For me, it is essential to offer useful and practical objects, that can enjoyed on a daily basis. Tissue cases, pen holders, jewelry, fridge magnets, hair accessories: let the beauty and unique character of Hanji paper make our everyday life objects irresistible! |