The SPS Team is an international team of artists, artisans and creators working together to promote their finest work!
Every week we are happy and proud to introduce a member of our outstanding team! They come from different backgrounds, countries, cultures and artistic horizons, but they all have one thing in common : they are driven, creative, dynamic, and dedicated to their Etsy business and to their team, SPST!
******************************************
Today we are so excited to introduce Diana, a witty and dynamic shop owner and craft lover! Diana opened her Etsy shop, called "Charmed Baubles N Beads", in January 2012.
In Diana's shop you will find a nice selection of "whimsical, funky jewelry just for fun" : bracelets, necklaces, earrings and lanyards, all handcrafted with love and passion by Diana.
"Etsy is pretty smart. She knows there are lots and lots of us out here who don't know word one about business. Yet we are, or aspire to be, artists or artisans. We want to share our creations, and yes, we don't mind making some profit, too. I could never set up a shop like I now have without Etsy.
And because Etsy shoulders so much of the burden of the business details, I have more time to create.
Unfortunately, I was late coming to the value of a team. I just didn't see the point or the value in the team activities. That is until I encountered a team that is vital and progressive. Yes, I'm referring to SPST,
Strategic Promotion for Success Team
. Since I joined the team, I have begun to learn how this whole experience need not be a solitary one. There is a wonderful community of creative people out there. They are quirky, kind, serious, generous, colorful, and always interesting personalities. Working with them, the process becomes one of collegial effort. This means a lot to me.
But, in the beginning, there was no team. There was just me.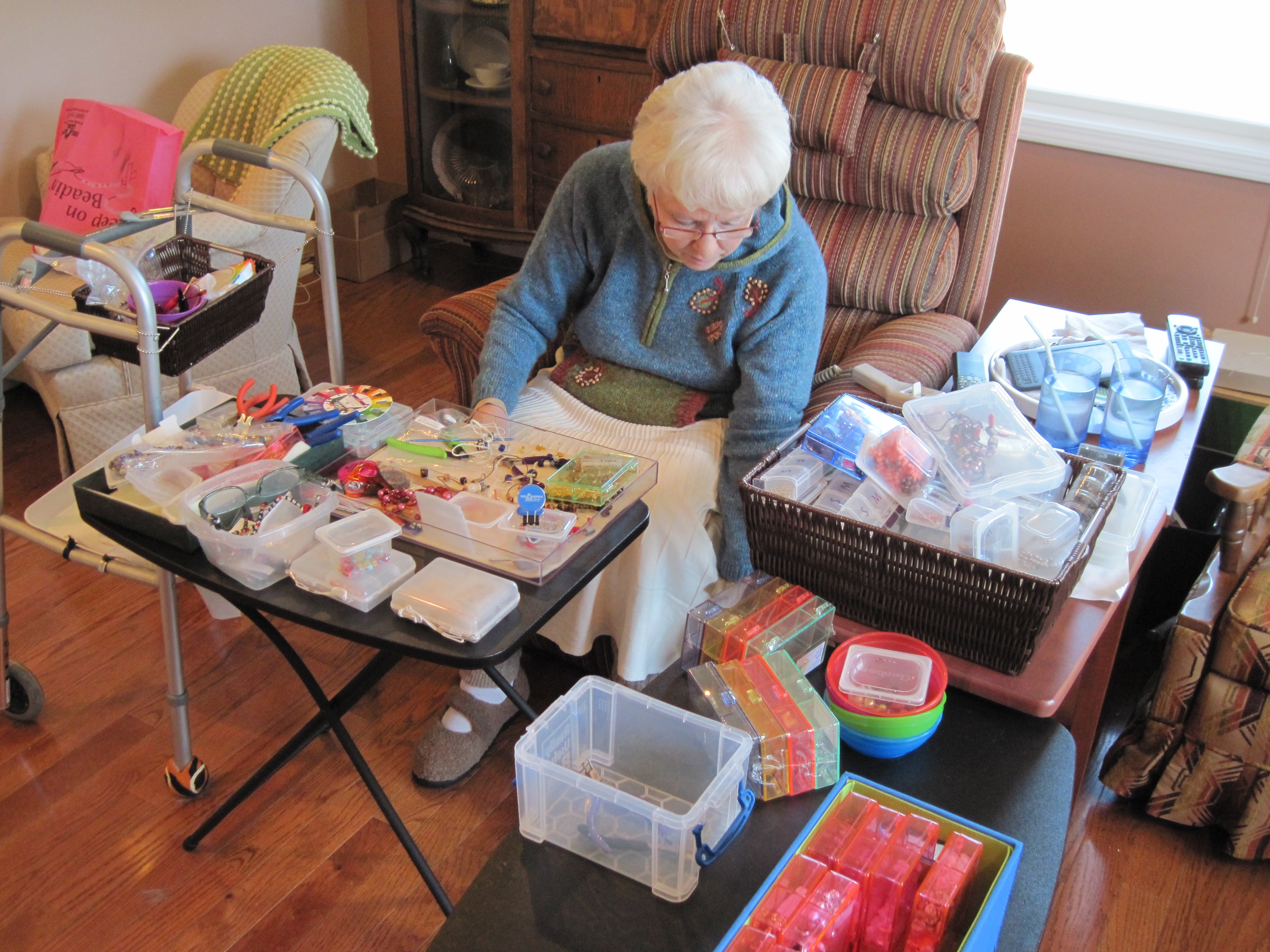 I do love being a cottage industry
I was very anxious and worried about opening my shop. Loads of self-doubt dogged me. All these decisions about policies. How to set up the state tax for calculation. What should my shipping formula be? So I moved slowly and created the shop in January of 2012. But it was nothing but words. I really dragged my feet about adding content. At the same time, though, I was excited.
My husband and I visited the Illinois Business Association with questions. They guided us through the registration process.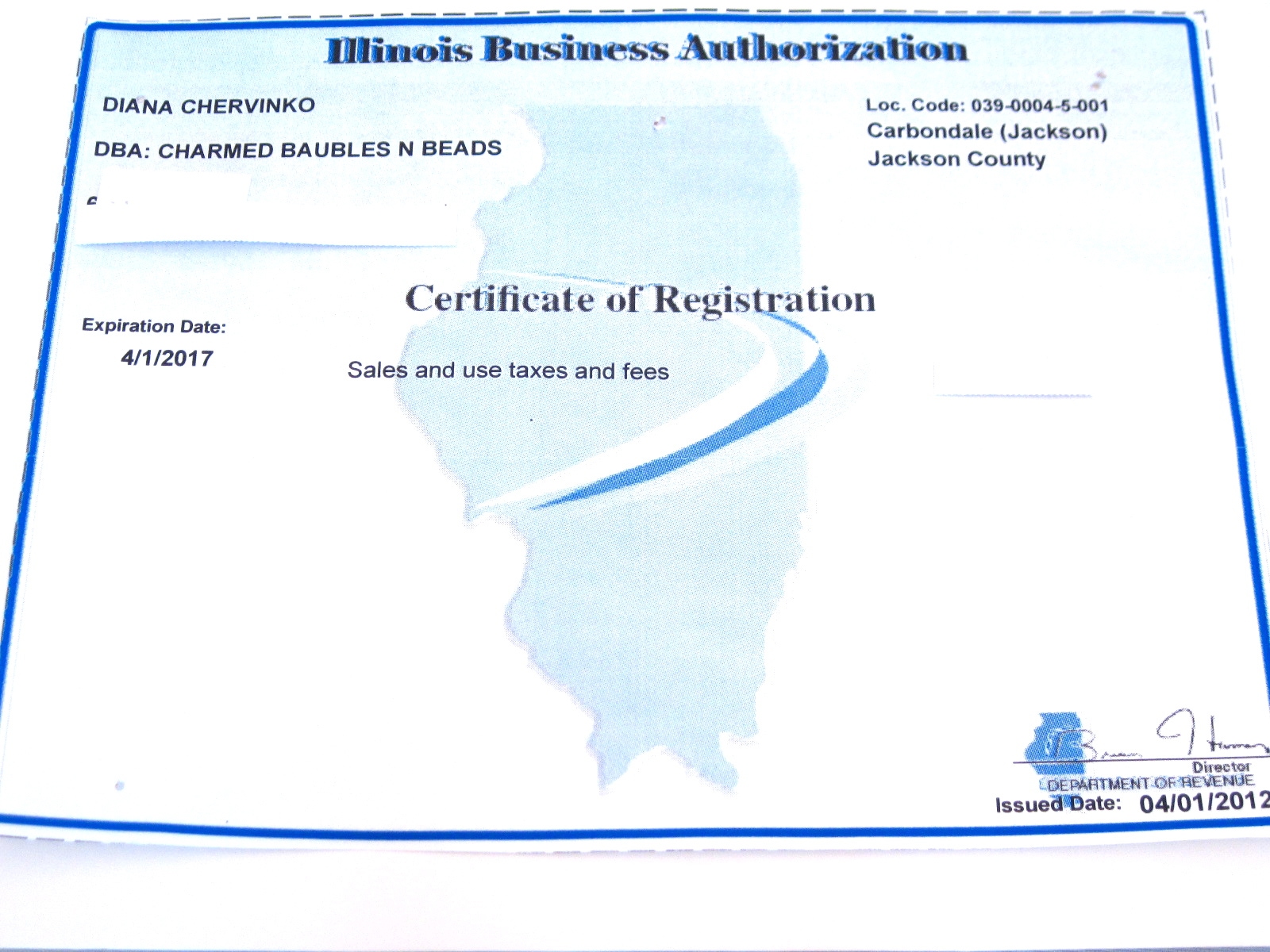 if the government says I have
a business, it must be true!
I was a registered business!
I now had a sales tax number!
And even more, I had an opening date for my shop!
We wanted to start at the beginning of a quarter and not have to hassle with submitting a state tax report for only a few weeks.
April 1st. The start of a new quarter. The start of my real career as a businesswoman!
Throughout my odyssey into Etsy, all I could think was "Me?"
In March I sent out a series of emails :
1st sent March 28
Something new is coming Sunday April 1, 2012.
2nd sent March 29
Subject: Are you ready for April 1, 2012
No more pipe dreams.
Last one on March 30, 2012
Subject: It's almost time!
And there it was. My launch into the entrepreneurial world.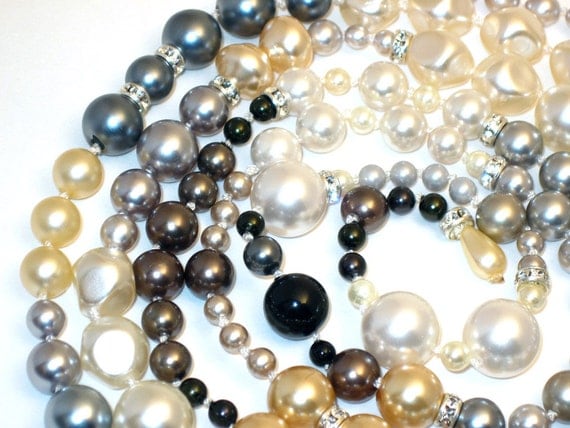 I don't remember how many items I had on my "shelves" when I opened.
My first official shop sale was on April 29th. However, I did sell a few items to local people who didn't go thru the shop to complete the purchase. Here's a photo of me accepting cash payment for my first sale.
And yes, my hair is pink. On purpose."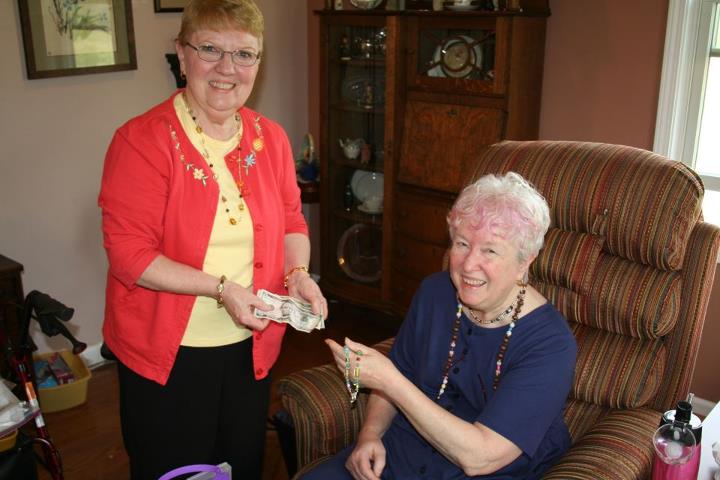 The payment for my first sale
Thank you Diana for your generosity and your irresistible story!
If you are a member of the SPS Team and wish to be featured on our Team Blog in the series of articles 'Meet our Team Members' do not hesitate to contact our Leader,
Natalie
!
PRESENTED TO YOU BY OUR LEADER:
| | |
| --- | --- |
| | My name is Natalie. I am a French-Canadian gal, but I live in South Korea. My passion is called "Hanji" : sumptuous Korean paper made of mulberry pulp. Hanji has been used for a thousand years in Korea to create decorative or ceremonial objects. For me, it is essential to offer useful and practical objects, that can enjoyed on a daily basis. Tissue cases, pen holders, jewelry, fridge magnets, hair accessories: let the beauty and unique character of Hanji paper make our everyday life objects irresistible! |