The SPS Team is an international team of artists, artisans and creators working together to promote their finest work!
Every week we are happy and proud to introduce a member of our outstanding team! They come from different backgrounds, countries, cultures and artistic horizons, but they all have one thing in common : they are driven, creative, dynamic, and dedicated to their Etsy business and to their team, SPST!
******************************************
Today we are pleased to introduce Paula, a
craftswoman
, treasure hunter and dynamic shop owner! Paula opened her Etsy shop, called "B
ridget's Collection
", in February 2013.
In Paula's shop you will find a fantastic collection of handmade items, vintage treasures, collectibles, stationery, gorgeous Pyrex, children's books... and so much more!
Let's meet Paula and learn about her Etsy adventure, challenges and joys!

How did your Etsy adventure begin?
Bridget's Collection was named from my middle name, which was my grandmother's name, and I love it. I began selling on Etsy as a hobby after my family moved to Florida. (Previously, I sold my jewelry at craft shows, home parties and through two local stores.) My sister, who has an Etsy store called MamaAndTheFlowrChild, suggested that I give BridgetsCollection a new start with an Etsy store. I jumped right in and opened my store, deciding that my "collection" was going to include much more than jewelry this time. I enjoy many crafting mediums. I enjoy re-purposing things. And, I enjoy the thrill of the hunt for great vintage finds. So, at BridgetsCollection you will find an eclectic mix of everything that I love.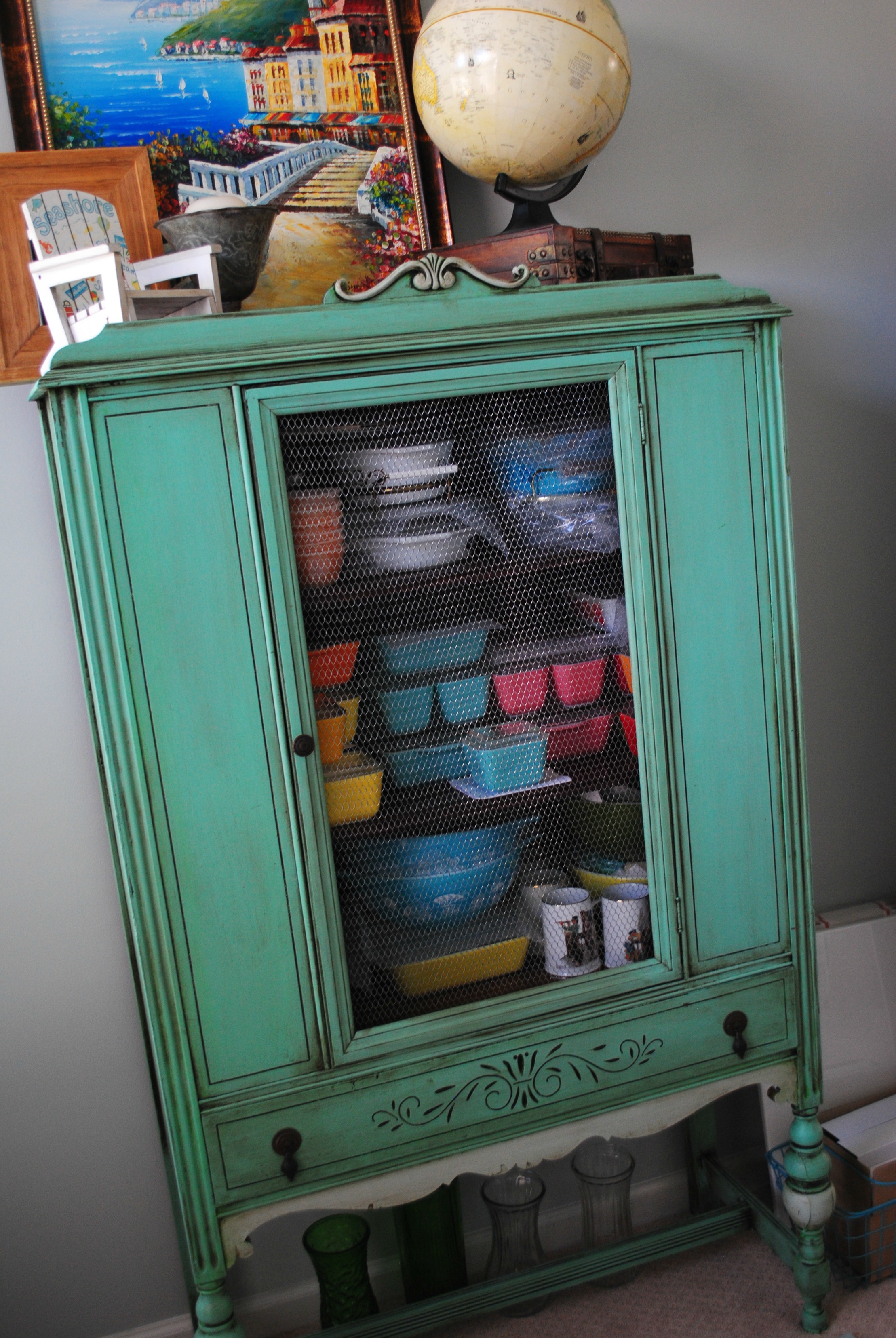 My first sale didn't come until my store was open over one month. The waiting was agony... but the sale came! At that point, I did not know anything about ads or teams, etc. (this was my biggest challenge), but I kept myself busy by reading all of the info e-mails that Etsy set up. Slowly, through their guiding e-mails, I learned (and continue to learn) about the ways to be more successful on Etsy.
Finding the Strategic Promotion for Success Team was HUGE for my development as a store owner. The leadership team, which I am now a part of, is informative, helpful, and they offer many avenues from which we, the stores, can participate in each other's success. On this, or any team, be involved! You will get out of it what you put into it. It is an excellent tool.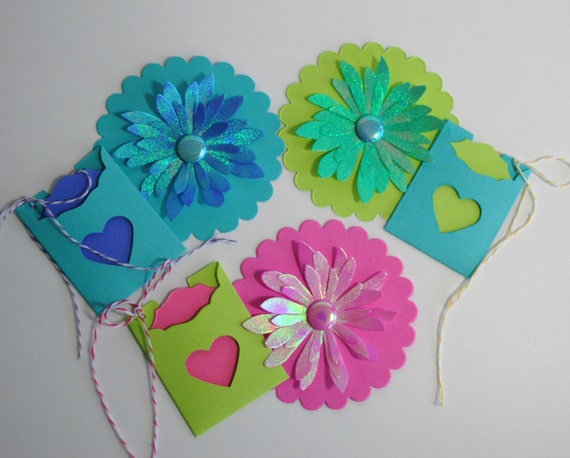 Which is your favorite social media or tool to use and recommend to other sellers for cross promoting and why?
Social media also plays a role in the success of a store. I have accounts on Facebook, Pinterest, Twitter, and Wanelo. I am new to Wanelo, but am really starting to enjoy it. Pinterest has been my most used tool, and I have developed a following in that arena.
What is your favorite item in your shop? Why?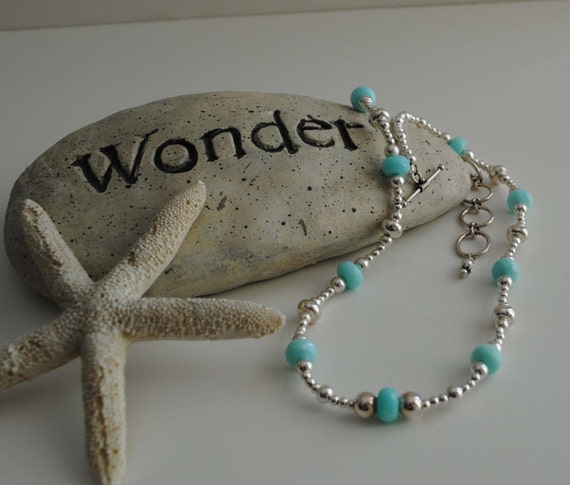 What is the strangest or most unusual item you have ever created or sold?
When asked what is the strangest item in my shop, I would have to say the mid century aqua hair dryer/nail dryer. It is a silly item to sell, but I couldn't get past thinking how cool it would look as decor in a hair salon or spa. Plus, it looks funky... and it works!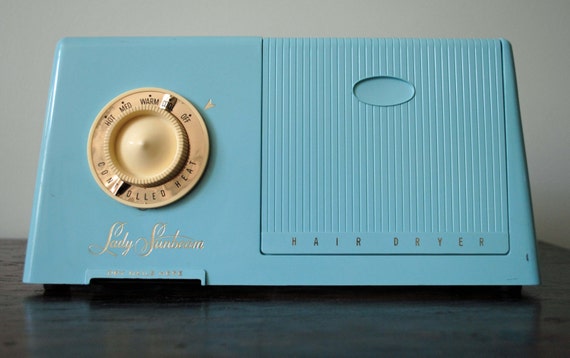 Are you a buyer on Etsy as well? What do you usually shop for?
I am also an Etsy shopper - for several reasons. I am happy to support my fellow store owners. I appreciate hand crafted arts and great vintage finds. And, I love unique items that are not mass produced. I have purchased vintage, jewelry, soaps, make-up, and most recently "BridgetsCollection" advertising for the back window of my car. Fun!
My sincere thanks to all who have shopped at or follow BridgetsCollection. I so enjoy being part of your Etsy experience!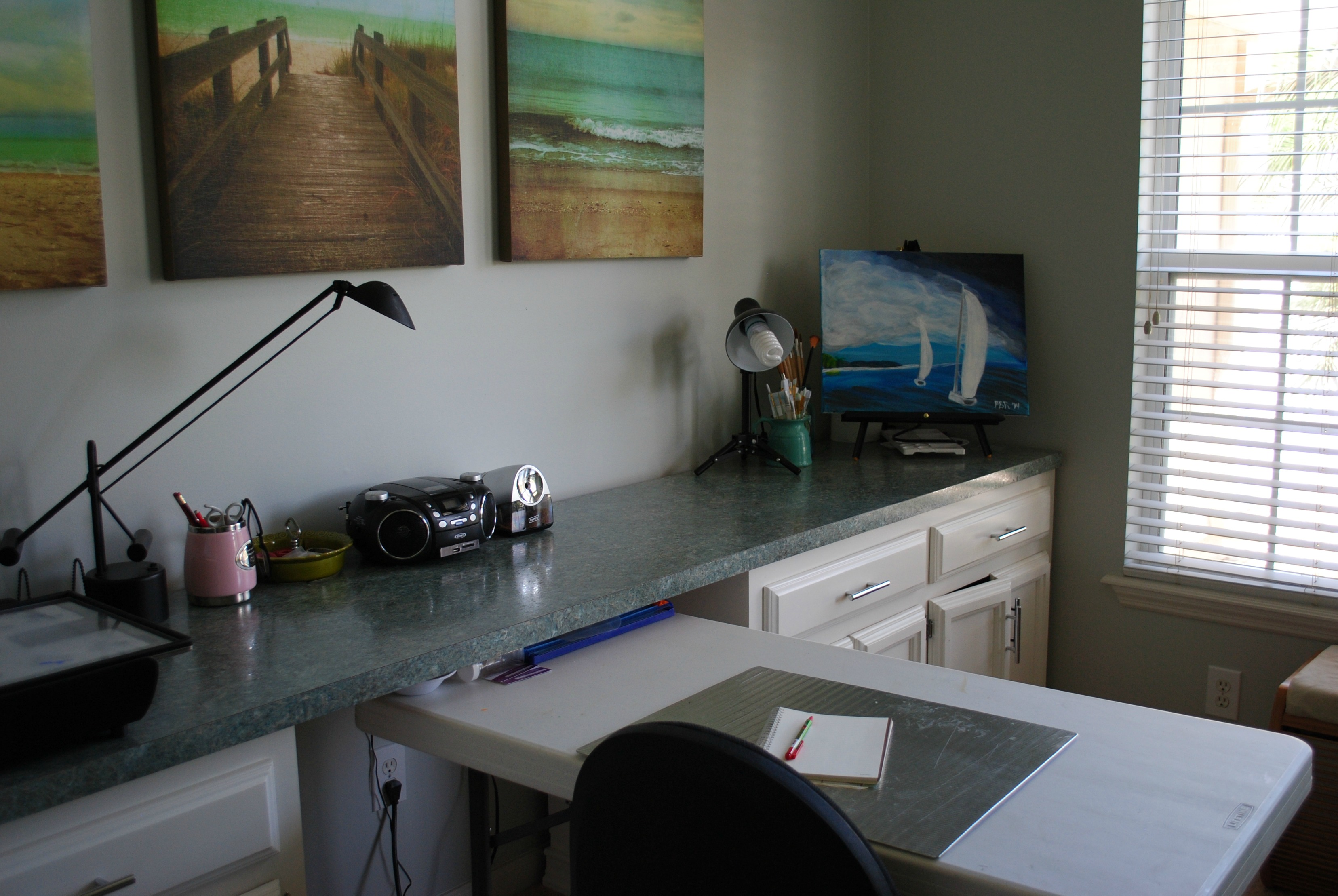 Paula's beautiful craft room!
Thank you Paula for your insight and your generosity !

You can also follow Paula on the different social media platforms :
******************************************
If you are a member of the SPS Team and wish to be featured on our Team Blog in the series of articles 'Meet our Team Members' do not hesitate to contact our Leader,
Natalie
!
Read some other amazing stories from our Team Members :
Vintage Shops:
Handmade Shops:
- Ellen from The Chilly Dog
PRESENTED TO YOU BY OUR LEADER:
| | |
| --- | --- |
| | My name is Natalie. I am a French-Canadian gal, but I live in South Korea. My passion is called "Hanji" : sumptuous Korean paper made of mulberry pulp. Hanji has been used for a thousand years in Korea to create decorative or ceremonial objects. For me, it is essential to offer useful and practical objects, that can enjoyed on a daily basis. Tissue cases, pen holders, jewelry, fridge magnets, hair accessories: let the beauty and unique character of Hanji paper make our everyday life objects irresistible! |