The SPS Team is an international team of artists, artisans and creators working together to promote their finest work!

Every week we are happy and proud to introduce a member of our outstanding team! They come from different backgrounds, countries, cultures and artistic horizons, but they all have one thing in common : they are driven, creative, dynamic, and dedicated to their Etsy business and to their team, SPST!
******************************************
Today we are pleased to introduce Barbara, a craftswoman and shop owner who spends her time and talent dressing up the little ones! Barbara opened her Etsy shop, called "
BabywearbyBabs
", in January 2011.
In Barbara's shop you will find a wonderful selection of children's hand knit sweaters, booties, mittens and irresistible accessories.
Let's meet Barbara and learn about her Etsy adventure, stuggles and joys!
Why do you sell on Etsy? As a hobby or full-time job, etc.
I've been knitting since I was around 12 years old but only really picked it up again about five years ago when I was looking for something to get me through some personal stressful times. I ended up with so many finished pieces and no one to give them to that I decided to try selling them on Etsy. It is currently just a side business as I continue to work full time but it still provides an opportunity to use my creative side and de-stress at the end of the day.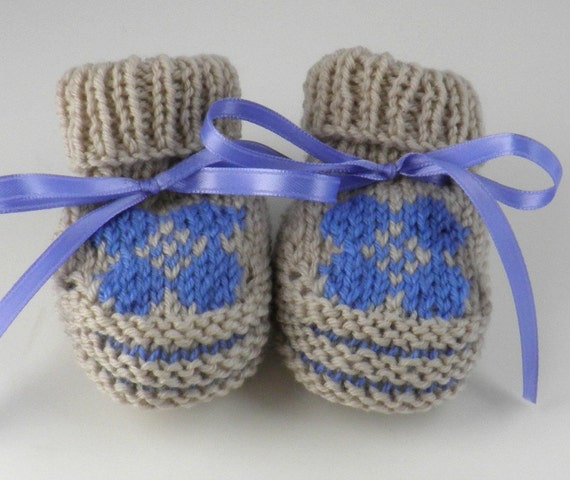 What inspires you for your designs?
My inspiration usually comes from that dream state right before I go to sleep at night or wake up in the morning. The baby booties are so small that they have only a small area in which to add color or pattern. I have a sketch pad in my studio and use it to block out an idea when it comes to mind. My sweater designs can be much more expansive and varied. I use a collection of books by the great knitter, Barbara Walker, to find a multi-colored pattern or collection of patterns I like and then work them into the structure of the sweater.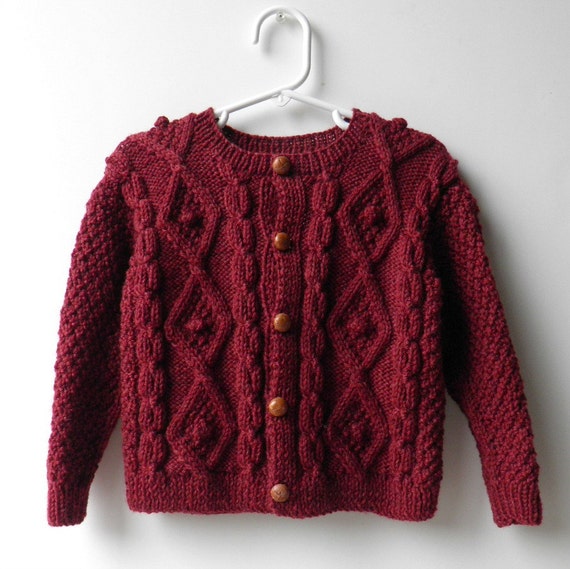 How did your Etsy adventure begin?
I really thought that "If I open it, they will come" but I soon realized that I was just a very small dot in a very big Internet ocean. So, I have learned that I have to promote, promote, promote! I didn't even have a personal facebook page when I started this journey but now have a personal facebook page, a business fan page, a Twitter account, a Pinterest account, and a StumbleUpon account. I have learned so much about social media and promoting oneself – but certainly have much more to learn.
It took me six months to get my first sale and I was soooo excited! It was a fisherman knit sweater going to someone in New York. Since it was my first sale I didn't have any experience in the mailing and tracking process. The USPS scanned the package incorrectly at my home post office and said it was already delivered!! I was so panicked I had no idea when the sweater would arrive or if it would ever arrive. But there is a happy ending. They buyer acknowledged receipt a few days later and I was so relieved and happy.
Are you a buyer on Etsy as well? What do you usually look to buy?
I like to buy on Etsy but I am a very cautious spender so I don't buy much regardless of where it comes from. However, when I see something that is a perfect fit for me, I do not hesitate. Just recently, I saw a beautiful wreath in a treasury someone had been promoting and it was love at first site. I had been looking for a door wreath for quite some time and this one was just a perfect fit for me in size, color combination, and design. I bought it right away and the seller was so kind and had great communication with me. It will grace my front door all summer long and I am thrilled.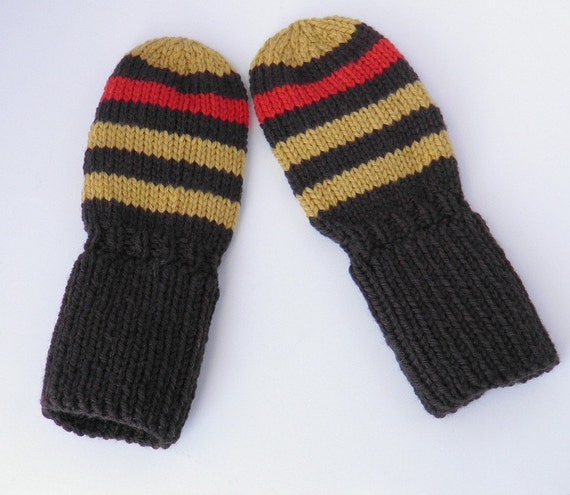 What is the biggest frustration since opening your Etsy Shop?
I have been open about three years now and my shop is starting to get noticed. Since I do all the knitting myself and I still work full time it is hard to keep my shop stocked with inventory. I think the biggest frustration is not being able to grow and produce all the designs I have swirling around in my head because I am constantly rebuilding my sold inventory. I would love to have more time to develop beautiful designs AND increase my sales.
How do you use Etsy Teams to help you promote?
The most important part of selling on Etsy is to title and tag your items properly so that others on Etsy find your shop. I belong to several teams that help hone those labeling skills so my items will get found in searches. I also belong to several promotion based teams such as Strategic Promotion for Success which has a wide variety of ways to support other members and well as my own shop. I particularly like to support other team members through Treasury making games.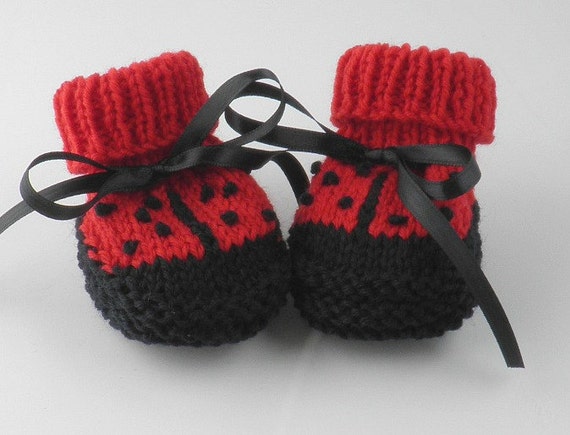 Thank you Barbara for your generosity !
You can also follow Barbara on the different social media platforms :
www.facebook.com/babywearbybabs
twitter.com/babswool
www.pinterest.com/babswool/
www.stumbleupon.com/stumbler/babswool
******************************************
If you are a member of the SPS Team and wish to be featured on our Team Blog in the series of articles 'Meet our Team Members' do not hesitate to contact our Leader,
Natalie
!
Read some other amazing stories from our Team Members :
Vintage Shops:
Handmade Shops:
- Ellen from The Chilly Dog
PRESENTED TO YOU BY OUR LEADER:
| | |
| --- | --- |
| | My name is Natalie. I am a French-Canadian gal, but I live in South Korea. My passion is called "Hanji" : sumptuous Korean paper made of mulberry pulp. Hanji has been used for a thousand years in Korea to create decorative or ceremonial objects. For me, it is essential to offer useful and practical objects, that can enjoyed on a daily basis. Tissue cases, pen holders, jewelry, fridge magnets, hair accessories: let the beauty and unique character of Hanji paper make our everyday life objects irresistible! |